BridgeView's 2021 Summer Steps Challenge really flew by—and we're happy to call it a success! It was a very busy four weeks, and we want to personally thank everyone for the hard work and dedication. It's not always easy to pull yourself away from work to get active, and your motivation has truly been an inspiration.
Check out the stats below to discover just how far we walked and to see how the competition fared:
The 2021 Summer Steps Challenge
The results are in! The stats for our month-long activity competition show the incredible effort everyone put in.
Collectively, we took 10,130,000 STEPS. That's 4,575 miles of brisk walking!
We spent 43,609 minutes getting our walk on—nearly 727 hours of activity over 28 days. That breaks down to 30 full days of exercise amongst our entire team. Way to make time to break a sweat!
Individual Standings
1st Place: Debi K. – You rocked out over 702,000 steps. Way to go!
2nd Place: Ryan B. – Steady through the entire month, Ryan took second in total steps.
3rd Place: James B. – Nice work rounding out the top 3 steppers, Jim.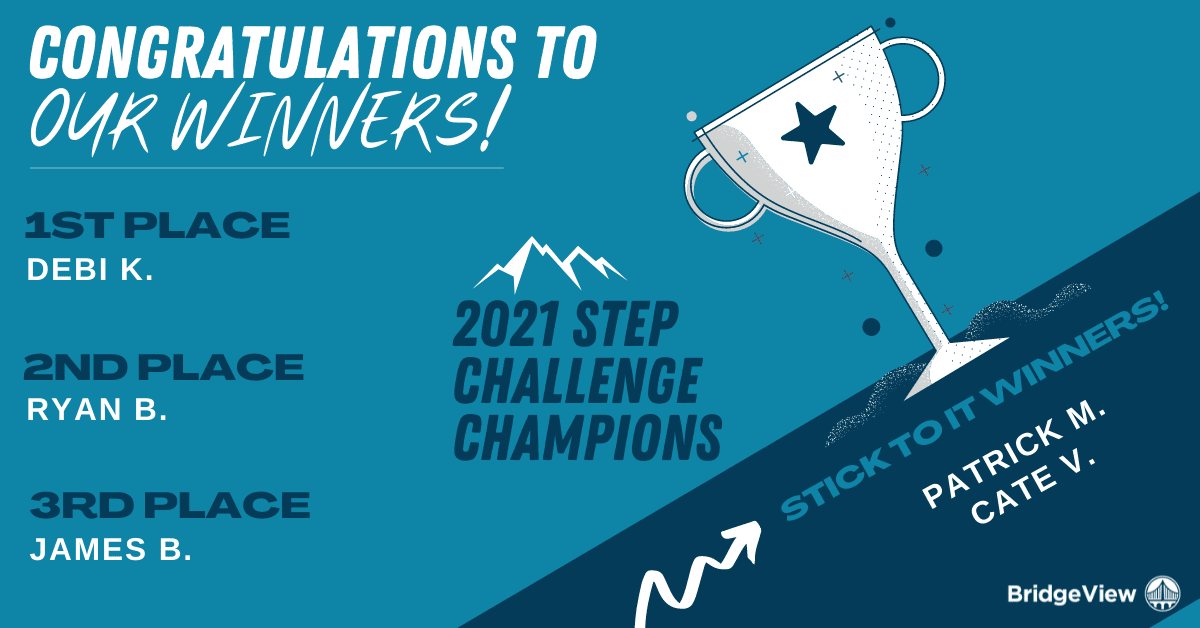 Thank you to everyone who got active with us during the challenge. Here's to you for keeping fit!