Denver, CO: BridgeView today announced the hire of Ann Pollack as a Principal Consultant to manage a 50-person technical team for one of BridgeView's clients. Building on the success of BridgeView's growing consulting arm, Pollack will start and spearhead a Program Management Office to help move large projects across the finish line.
"I'm excited to join BridgeView and oversee high-value initiatives for my client," Pollack said. "My primary focus will be developing a team structure to improve communication, assist in clearing obstacles, and ultimately provide each team member with the resources needed to complete their best work. With a strong program management office in place, I believe we'll create a more efficient work environment, and help our client achieve their biggest initiatives on time and on budget."
Pollack brings an extensive background in program management to the BridgeView office. Before joining the consulting firm, she served as a Senior Consultant and Business Analyst at multiple multinational Fortune 500 organizations. Throughout her career, Pollack has earned a reputation for delivering technical projects and for overseeing large teams.
Her new role also emphasizes the continued growth of BridgeView's management consulting service offerings. BridgeView Co-founder and Managing Partner, Tim Glennie said, "We're excited to welcome Ann Pollack to the team. In the past few years, BridgeView has earned a strong reputation in both the consulting and staffing industries. At the end of the day, I believe this comes down to the great people we hire and get to work with. I am confident that Ann will provide incredible value to our client—and to the entire BridgeView team."

About Ann Pollack
Ann Pollack is a Principal Consultant at BridgeView. She brings an extensive IT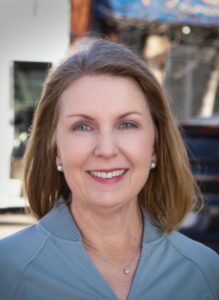 and software development background with experience as a test lead, project and program manager, and business analyst. Before BridgeView, Pollack oversaw the implementation of processes and procedures at a large multinational Fortune 500 aviation company. She also worked at IBM, where Pollack directed a team of project managers, solution architects, procurement, and order analysts in coordinating and managing work schedules and assignments to meet project benchmarks.
About BridgeView
Founded in 2005, BridgeView delivers exceptional technology consulting, project augmentation, and search services that help organizations achieve their goals throughout the United States. Our ability to evolve with the market and quickly adapt to client environments makes us a unique alternative to the status quo. It's why we've achieved constant growth since the day we opened our doors, attracting well-known companies and expert talent. With a home base in Denver and a national team that embodies our core values, BridgeView is a personable, and professional partner. We've won awards and we've had great success, but nothing is more rewarding than forming genuine connections with people like you. For more information, visit www.bridgeviewit.com.